Please do not send pictures as mail is being rejected that includes photos.
My favorite book is the signs of the mind by Ernest Holmes. I also write poetry. My goal is to become a publish author / poet, I'm writing often so I can begin submitting my work. I was working on my degree before incarceration and would like to continue to finish with degrees and metaphysics mental science and possibly a minor in psychology.

My favorite shows are ancient aliens, 90-day finance, This is Us, sons of anarchy, breaking bad, Queen sugar, married at first sight, Marrying millions and snowfall. I also watch TD Jakes and Steven furtick on TBN almost everyday. My favorite types of movies are fantasy like "Labyrinth" and psychological thrillers like "Exam". I like other types too, but those are my favorites. I love to be outside. I've been fishing since I was 5. I have my own poles and tackle box. Roller coasters are awesome! The faster the better. I'm always down for a good road trip or vacation. I do most of the driving.
I really enjoy cooking. Italian, Indian, Middle Eastern, Mexican/Spanish, Soul food and Jamaican. Jamaican foods are my favorite to eat and I'm not shy about eating all of my food. Lol My mom is Italian and Cape Verdean. My dad is African American. I'm from the Tri-State area, so I'll always be a Northerner at heart, but I've been in VA since I was 22.
The most important thing I want you to know about me is that I am innocent and still fighting to get the conviction overturned. Once I find a new lawyer I hope to get a new trial, but until then I continue to pray be patient and be a light to others. I look forward to meeting new people here and I hope to hear from you soon.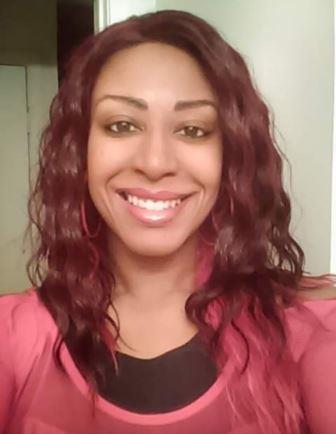 Ashadiya'xolani Brooks 1991115
Fluvann Correctional Center for Women
P.O. Box 1000
Troy, Virginia 22974

Date of Birth: 9/12/1983
Height: 5'5"
Education: High school diploma some college
Earliest Release Date: 11/3/2040
Maximum Release Date: 11/3/2046
Would you like letters from both sexes? Yes
(This does not refer to sexual orientation)  
Can you receive and send Email: jpay.com
Occupation before prison: Retirement fund service
Activities in prison: Women in crisis group, bible study with other inmates
Anything Else? She can now also receive pictures (up to 5 per envelope). Also only up to 5 pages per envelope when writing letters.