Hey there! Everyone calls me LA, just a nickname, I'm from Texas. I'm looking for a long term, uplifting friend to ride my time out with. I'm petite with several professional tattoos. The saying "a rolling stone collects no moss" accurately describes me because I am always looking for adventure, love traveling off the beaten path, and make friends from all walks of life. I love music- I have a song for every mood. I enjoy HIIT and yoga. When I get my freedom back, I would love to become a holistic healer and spend time traveling the world, crossing things off my buckets list. I am a creative thinker who loves the outdoors, podcasts, philosophy, and sacred geometry. If you think you're in tune with my frequency, I would love to hear from you. "It's only after we've lost everything that we're free to do anything." Please write (if you prefer text 432.999.9047) and include your name, address, and email to be added to my contacts for Corrlinks correspondence. To send photos quick and easy, use the pelipost app! (No greeting cards)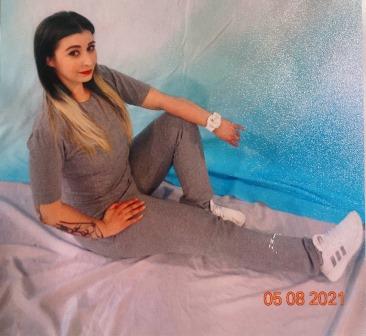 Larissa Alexander 41595-480
FMC Carswell
P.O. Box 27137
Fort Worth, Texas 76127

Date of birth: 6/23/1989
Height: 5'4"
Education:
Occupation before prison: Bartender, insurance agent
Earliest release date: 2027
Maximum release date: 2/16/2029
Would you like letters letters from both sexes? Yes
(Question does not refer to sexual orientation)
Can you receive email?
If yes which email service?
Can you respond to email?
Activities in prison:  Yoga, HIIT, reading, poetry
Anything else?