Hello, I'm Pamela. I don't have much longer here. I've made some mistakes, but I plan to learn from them. I believe people are able to learn, no matter their age. I love to meet new people. I'm very outspoken and honest. I don't like liars. It cost nothing to be real.

I'd like someone to discover new things with. I really just want a gentleman to appreciate me. I love animals, camping, swimming, and anything outdoors. I love all types of music and late night movies. I'm an exquisite cook, and I enjoy taking care of people, especially my man.

I'm really a good, honest person, and I keep it real. I love children and helping the disabled, I'm a caregiver, I groom and train dogs. I love motorcycles. I feel free and wild when I ride one. I try to embrace life. I have a love for all animals, but I've got to have a dog. They're a woman's best friend. 

I really look forward to hearing from someone. Ask me anything you want to know.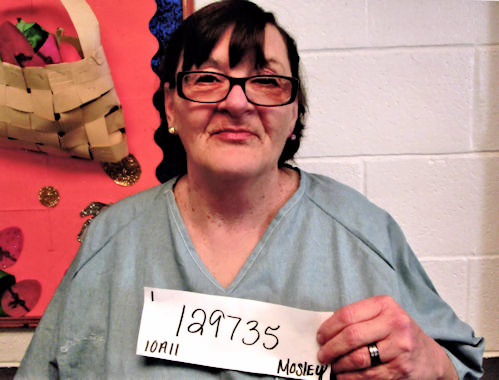 Pamela Mosley #129735
W.T.R.C.
10-A-14
480 Green Chapel Road
Henning, Tennessee 138041

Date of Birth: 3/28/1956
Height: 5' 7½"
Earliest Release Date: 2021
Maximum Release Date: 2026
Would you like letters from both sexes? Men
(This does not refer to sexual orientation) 
Education: 12th
Occupation before prison: Caregiver and Dog Handler
Activities in prison: Listening to music, Reading, Games-Board, Watching TV, Writing
Can you receive and send emails: Yes, via JPay.com