I'm a small southern town country girl that moved to the big city of Dallas. I'm serving time for bank robbery. I've made some bad choices in life but have resolved key issues that led to my self-destructive behavior. I've made a lot of positive changes to help better myself and become a productive member of society.

I'm a romantic, I'm soft spoken, I'm very compassionate and have a huge, tender heart. I like to make you smile. I adore children, animals, and nature. I'm calm and easy going. I enjoy the outdoors, riding horses, fishing, camping, skiing, swimming, riding motorcycles, going to casinos, traveling, cooking, grilling, hiking, boating. I enjoy watching sports, soccer, skateboarding, golf, boxing, football, volleyball, MMA, NASCAR and wrestling. I love the finer things in life as well as the simple things. I love to make you laugh and smile. I'm a very nice down to earth lady with a touch of class.

Anyone is welcome to write. All letters will be answered. I'm seeking friendship. I'm very open minded and love to have a good time. I look forward to hearing from you.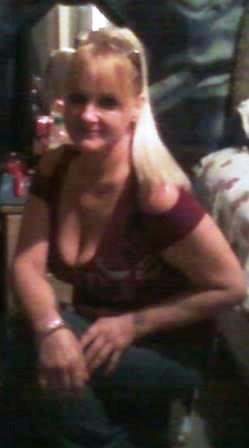 Karen Wilson #57264-177
Carswell Federal Prison
P.O. Box 27137
Ft. Worth, Texas 76127


Date of Birth: 10/11/1963  
Height: 5'5 ½"
Earliest Release Date: 6/29/2022
Maximum Release Date: 1/29/2023 
Religion: Methodist 
Would you like letters from both sexes? Yes, both
(This does not refer to sexual orientation) 
Education: High school 
Occupation before prison: Artist 
Activities in prison: Drawing, artwork, yoga, working out, reading 
Can you receive and send emails: Yes, via corrlinks.com