I'm looking for you! Where have you been all my life?! Lol.

Seeking friendship, good convo, laughs and some light behind these walls.

My body maybe locked up, but they can't lock up my mind. Pushing forward, dancing to my own beat with a smile. Only a fool trips on what's behind them.

Small town girl with a bit of city life. Go big or go home or straight to the feds. Now, I'm just living in paradise, well at least in my dreams. Another day down, closer to home.

This is only a chapter to my story until I can get back to making my dreams come true.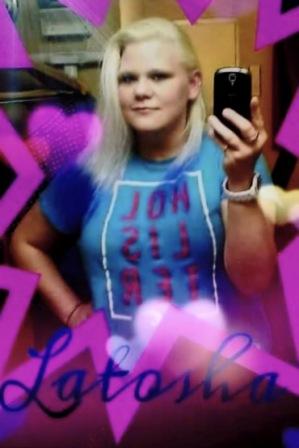 Latosha Trujillo-Lozano #31410-009
Federal Correctional Institution
P.O. Box 4000
Aliceville, Alabama 35442

Date of birth: 1/23/1988
Height: 5'6"  
Education: HS Diploma
Occupation before prison:  
Earliest release date: 4/16/2028   
Maximum release date: 1/23/2030  
Would you like letters from both sexes? Both
(Question does not refer to sexual orientation)
Can you receive email? Yes  
If yes which email service? Via corrlinks.com
Can you respond to email? Yes
Activities in prison: programming, reading, cards